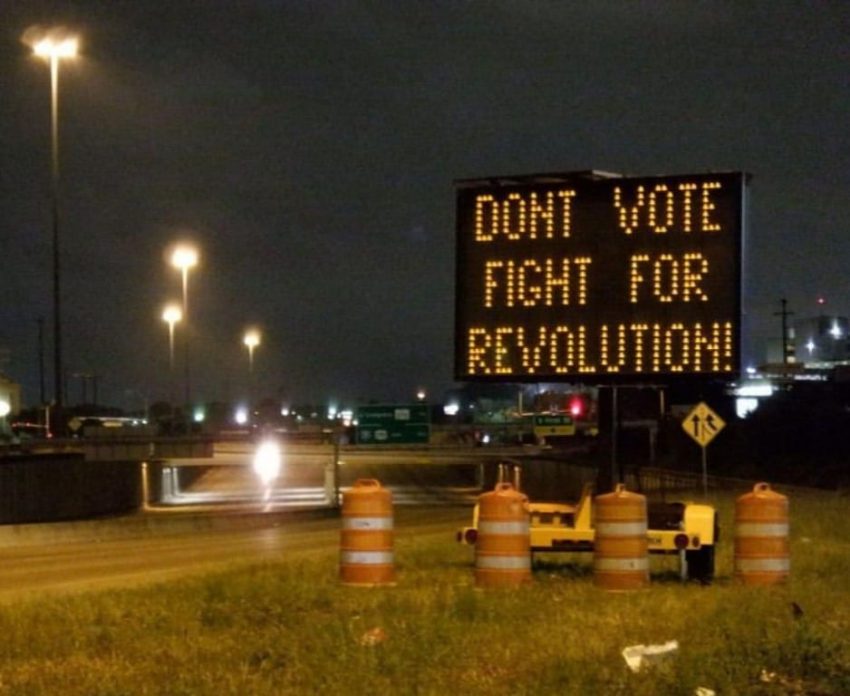 So Joe Biden won. The man who was appointed to be Obama's vice president to calm panicking white people back in 2008. Anywhere else in the world he would be seen as a moderate right wing candidate. His running mate Kamala Harris is an ex-prosecutor and notorious supporter of law enforcement. Very little will change, Trump has already filled the judiciaries with fascist judges who will have life time positions; only the faces of the american system will be a little more polite and a little more calm the next year.
The symbolism is something that can not be ignored. Seventy five million people feel they voted out Ηitler, while seventy million feel they lost their opportunity to have another four years of post-modern Ηitler. This is a recipe for an explosive social situation that will continue to unfold in the coming months.
Of course, we have no support for Biden and the false symbolism he has come to represent in contrast to trump; but we do enjoy the tears of police who have been seen crying across the USA, as well as the tears of his supporters feeling betrayed by their precious american electoral dream.
What is happening that is of concern beyond the likely violence and revenge attacks made by street fascists and police, is the sudden decrease of broader support for movements such as Black Lives Matter and Antifa. Thousands still face charges for arrests during the insurrection that followed the death of George Floyd. Some face decades in prison on felony charges, and it is certain dismissing these charges are of no interest to the new administration that will come in January. Our revolutionary solidarity with individuals facing repression there also was be maintained by continuing to inform ourselves on the situation in the states and acting accordingly as accomplices in a global war on fascism. Now that the liberal establishment has taken power; the wealthy, the celebrities, and those who sympathized with revolutionaries despite trump probably will begin to show their true colors and fade away or lose interest in their "activism".
Trump still has until January 20th to do as he wishes from the comfort of the white house, and nothing tends to surprise us. Police have already began attacking demonstrations in cities such as Portland and New York City with the same way police attacked those marching outside the courts of Golden Dawn once the verdict was announced.
You can remain updated on the situation in the USA and ways to support anti-repression efforts by visiting:
Up against the law legal collective
Portland General Defense Committee